Cheap ski holidays in the winter nation Poland
offers winter sports fans outstanding mountains ranges such as the High Tatras and the Giant Mountains - the country entices countless enthusiastic ski holiday-goers with its imposing mountains such as the Table Mountains and the Carpathian High Mountains. In the southern half of the country, the Holy Cross Mountains, the Beskids, the Carpathian Forest and the Sudetes rise up before you - all of which belong to the Polish lowland mountains.
Regions Poland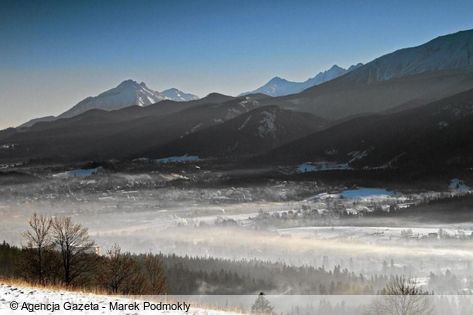 Carpathian Mountains
The Tatra mountain is also described as the smallest alpine mountain in the world. With its breathtaking views, steep peaks, sharp cliffs, deep ravines and crystallised seas the High Tatra builds the most attractive part of the Tatra. Fragrant pine forests that accommodate a rich wildlife can be found in the lower heights of the mountain. The highest peak of the Polish Tatra , also being the highest mountain of Poland Rysy, arises at an altitude of 2, 500 m above sea level. The mountains of the High Tatra are also known for ideal conditions for winter sports. Overwhelming views, an untouched nature as well as excellent alpine slopes and cross-country trails provide for a diversified ski enjoyment!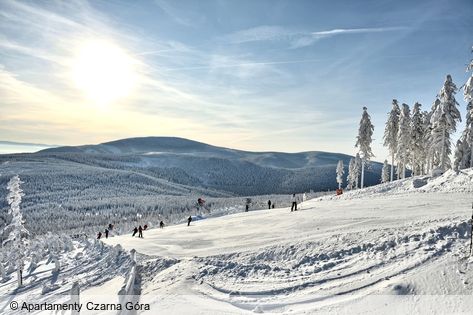 Sudetes
The Giant Mountains prepare a wide choice of winter sports possibilities. Whether Alpinski, snowboarding, cross-country skiing or ski touring, everything can be practised here. This central mountain offers numerous routes and pistes with various levels of difficulty for alpinists. The Sněžka, in the Polish part of the the Giant Mountains has the highest elevation (1,602). The biggest ski centres are the "SkiArena Szrenica" in Szklarska Poreba and Sniezka 1602 in Karpacz. The region Szklarska Poreba-Jakuszyce has to be described as a true Mecca of the cross-country sports in Central Europe. Here you can find over 250 km of trails, one part of it has the highest FIS-grading. The legendary, magical landscape of the Giant Mountains builds an ideal area for ski touring. The foundation for unforgettable tours.
Resorts Poland
Resort (region)
Pistes
Ski area altitude


from

–

up to

2.5 km
620 - 1,060 m
12 km
707 - 1,362 m
15 km
1,014 - 1,987 m