Customer review
Switzerland
3,330 Number of reviews:
95 % Recommendation rate:
Cheap ski holidays in the winter nation Switzerland
First class winter holiday - the ideal combination of traditional top ski areas such as St. Moritz, Zermatt or Davos and family-friendly winter sports locations, of which get beginners, intermediates, and pros alike excited, is guaranteed to be found here. Let yourself be enchanted by the breathtaking beauty of the Alps in .
Regions Switzerland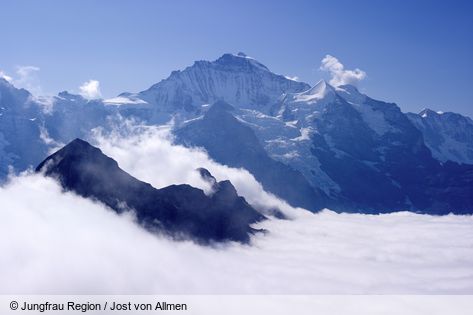 Bernese Oberland
Numerous 4,000 m mountains, idyllic villages, modern lift systems and famous winter sport resorts including Grindelwald or Meiringen-Hasliberg guarantee a fine ski holiday! In addition to panoramas of the Breinz and Thun lakes, spectacular panoramas of the icy highlands and the world-famous peaks, e.g. Eiger, Mönch and Jungfrau can be enjoyed every day!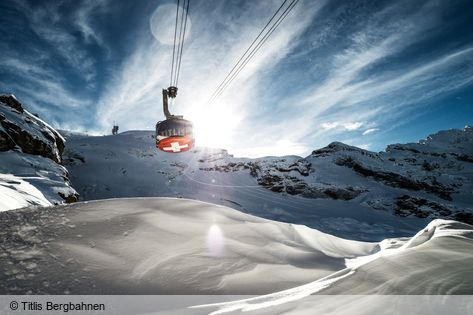 Central Switzerland
Central Switzerland stretches over five cantons - and the winter sports regions, stretching over rocky and icy highlands to the far hill country, are correspondingly diverse. The ski area Engelberg is located in the middle of the high Swiss Alps and is characterised by the imposing peak of the Titlis, which entices skiers and boarders from all corners of the world!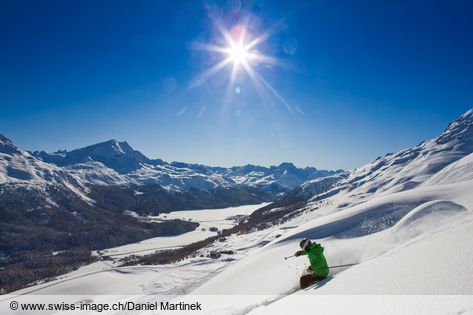 Grisons
The largest of Switzerland's cantons presents itself with lots of diversity: varies ski areas such as Flims-Laax-Falera, numerous spa offers, well-known ski resorts such as Davos, St. Moritz or Samnaun, combined with first-class Swiss cuisine. It is not for nothing that the world stars return here annually to spend a perfect winter holiday.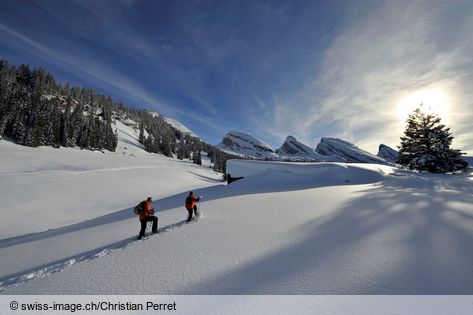 St. Gallen
In the North-East of Switzerland, but in the middle of Europe, lies Canton St. Gallen. From the summit of the famous mountain Säntis (2,502 m), visitors can see no less than six countries: Switzerland, Germany, Austria, Liechtenstein, France and Italy. The canton is divided into four tourist regions: Zürich Lake, the metropolis St. Gallen, Toggenburg with its gentle hilly landscape, and Heidiland with the skier's paradise Flumser Mountain. The well-known ski areas of St. Gallen lie in the South of the canton: apart from Flumser Mountains, you have Pizol and the Wildhaus-Unterwasser-Alt-St. Johann, which mainly attracts families.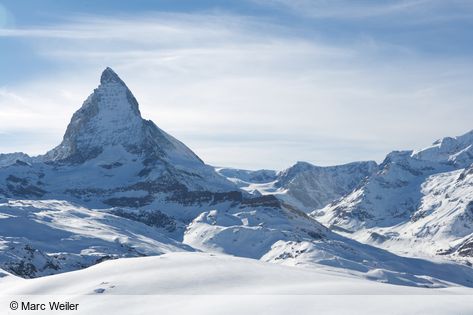 Valais
Valais – a versatile winter paradise! Imposing backdrops of peaks, ice and snow: the highest mountains in Switzerland, crowned by the Matterhorn, stand here. The largest alpine glaciers are here as well, among them the Aletsch glacier, and impressive ski regions such as 4 Vallées, Saas-Fee and Les Portes de Soleil. Snowy forests and cosy, old wooden houses round off the breathtaking scenery.
Resorts Switzerland
Resort (region)
Pistes
Ski area altitude


from

–

up to

216 km
1,075 - 2,362 m
168 km
1,227 - 2,961 m
225 km
1,229 - 2,865 m
43 km
509 - 2,227 m
140 km
1,510 - 2,927 m
211 km
810 - 2,844 m
82 km
1,003 - 3,020 m
104 km
1,845 - 2,869 m
188 km
1,020 - 3,018 m
44 km
1,619 - 2,868 m
151 km
944 - 2,500 m
60 km
1,055 - 2,433 m
151 km
944 - 2,500 m
18 km
1,200 - 1,936 m
211 km
810 - 2,844 m
216 km
1,075 - 2,362 m
225 km
1,229 - 2,865 m
47 km
1,411 - 2,610 m
60 km
1,055 - 2,433 m
51 km
796 - 2,970 m
220 km
1,400 - 2,700 m
155 km
1,720 - 3,022 m
15.5 km
1,672 - 2,400 m
100 km
1,800 - 3,573 m
29.5 km
1,560 - 3,142 m
155 km
1,720 - 3,022 m
120 km
1,797 - 3,303 m
120 km
1,797 - 3,303 m
155 km
1,720 - 3,022 m
200 km
1,562 - 3,883 m
23 km
1,020 - 2,076 m
35 km
1,341 - 2,374 m
220 km
1,400 - 2,700 m
151 km
944 - 2,500 m
200 km
1,562 - 3,883 m
100 km
1,570 - 2,900 m