Cheap ski holidays in the winter nation Italy
Italian flair in combination with alpine cosiness and sporting enjoyment - that's a winter holiday in ! Ski fans of all types, whether beginner or pro, can feel the charm of Italian life directly on the piste. Test your limits on the spectacular, steep slopes and World Cup pistes of the Dolomites or soak up the sun in the powder snow paradise of Livigno.
Regions Italy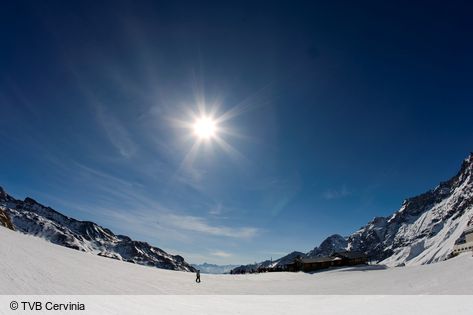 Aosta Valley
The Aosta Valley is located near the borders of Italy to Switzerland and to France. The like-named town of Aosta has a middle-sized population of approx. 35,000 residents. Because of this, visitors will find everything they need in this pretty ski resort – from hotels to ski lodges to Restaurants and discos. Not only the city attracts visitors with its plentiful activities, the area itself draws crowds with its breathtaking natural beauty and awesome runs.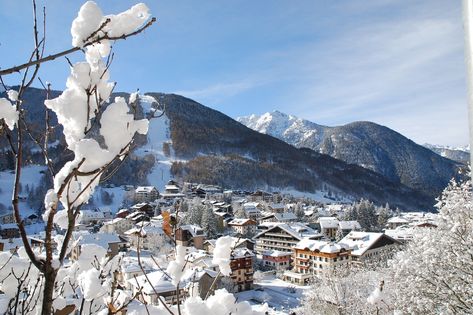 Lombardy
Lombardy offers, in its northern-most region Sondrio, an especially sporty ski area. On one side there is Bormio, the site of several World Ski Championships, and on the other side Livigno a duty and tax free mountain valley on the Swiss border. There is a total of over 400 kilometres of piste available here!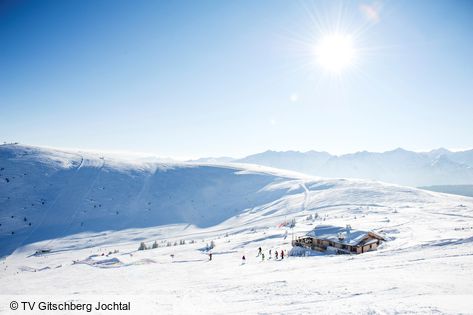 Piedmont
Situated near to the French boarder and Turin, Piedmont offers loads of action with over 1,365 kilometres of piste and activities such as heli-skiing, canyoning or hang-gliding! Well-known towns here are Bardonecchia, Sestriére or even Limone Piedmont. Snowboarders will find Olympic approved pistes, as the snowboard competition for the Turin Olympic Winter Games 2006 were held in Bardonecchia!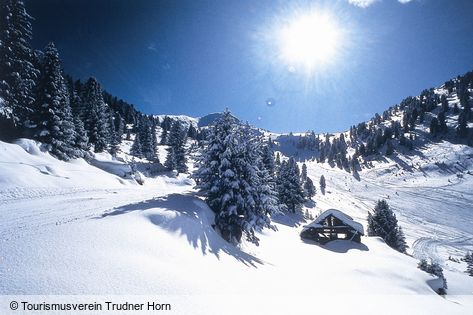 South Tyrol
The region of South Tyrol is located on the sunny side of the Alpes and gets its snow from the Genoa-low. Here winter sports fans will find much sun, good food and depending on preference everything from smaller ski stations with groomed pistes to the incredible Dolomiti Superski area.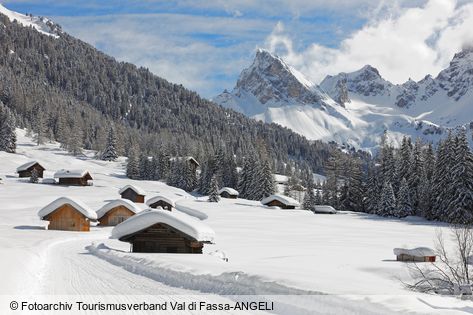 Trentino
West of the Adige and easily accessible from the Brenner motorway in the Brenta and Presanella areas lie some well-known winter sports regions. Among them are the town of Madonna di Campiglio, Fassa and Fleims Valley with the most famous Dolimite peak and connections to the famous Sella Ronda, a day-trip ski trail that encircles the Sella Massif.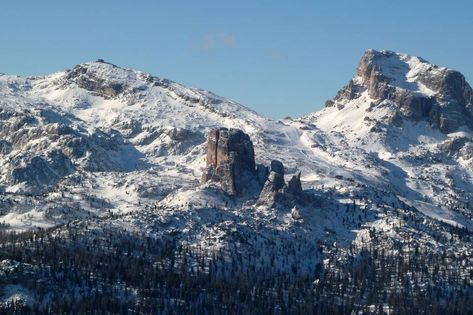 Venezia
The region Venezia stretches from the Adriatic coast, through the Venetian pre-Alps to the Dolomites. The province Belluno has the largest number of ski areas with first-class slopes, like for example Cortina d'Ampezzo, which has several mountains that are at least 3,000 m high. The famous peak Marmolada is located here too, which has one of the longest pistes in Europe, at 12 km length! Numerous winter sports and free-ride areas ensure pure action.
Resorts Italy
Resort (region)
Pistes
Ski area altitude


from

–

up to

34 km
1,030 - 2,125 m
119 km
973 - 2,275 m
50 km
1,162 - 2,270 m
63 km
1,602 - 2,478 m
100 km
1,300 - 2,694 m
50 km
1,225 - 3,012 m
98 km
1,067 - 2,510 m
119 km
973 - 2,275 m
110 km
1,200 - 2,625 m
78 km
950 - 2,510 m
110 km
1,200 - 2,625 m
178 km
1,236 - 2,518 m
28 km
1,200 - 1,880 m
111 km
860 - 2,388 m
150 km
1,524 - 3,883 m
205 km
702 - 3,275 m
120 km
1,224 - 2,924 m
130 km
1,324 - 2,550 m
42 km
1,205 - 2,755 m
115 km
1,130 - 2,200 m
95 km
1,190 - 2,513 m
178 km
1,236 - 2,518 m
101 km
1,150 - 1,850 m
63 km
1,300 - 2,180 m
111 km
860 - 2,388 m
101 km
1,150 - 1,850 m
115 km
1,816 - 2,798 m
60 km
852 - 2,580 m
63 km
1,602 - 2,478 m
18 km
1,750 - 2,500 m
63 km
1,300 - 2,180 m
42 km
2,011 - 3,212 m
63 km
1,300 - 2,180 m
120 km
1,224 - 2,924 m
95 km
1,190 - 2,513 m
78 km
950 - 2,510 m
34 km
1,030 - 2,125 m
119 km
973 - 2,275 m
19 km
1,184 - 2,090 m
111 km
860 - 2,388 m
178 km
1,236 - 2,518 m
62 km
1,121 - 3,016 m
20.2 km
1,400 - 3,000 m
32 km
800 - 2,100 m
110 km
1,200 - 2,625 m
44 km
1,900 - 3,250 m
111 km
860 - 2,388 m
63 km
948 - 2,120 m
119 km
973 - 2,275 m
20 km
948 - 2,120 m
98 km
1,067 - 2,510 m
119 km
973 - 2,275 m
115 km
1,130 - 2,200 m
78 km
950 - 2,510 m
60 km
1,404 - 2,357 m
119 km
973 - 2,275 m
35 km
1,722 - 2,880 m
178 km
1,236 - 2,518 m
80 km
1,000 - 2,100 m
178 km
1,236 - 2,518 m
115 km
1,130 - 2,200 m
178 km
1,236 - 2,518 m
18 km
1,750 - 2,500 m
44 km
1,900 - 3,250 m
44 km
1,900 - 3,250 m
111 km
860 - 2,388 m
119 km
973 - 2,275 m
98 km
1,067 - 2,510 m
42 km
2,011 - 3,212 m
110 km
1,200 - 2,625 m
20 km
948 - 2,120 m
111 km
860 - 2,388 m
80 km
1,000 - 2,100 m