Cheap ski holidays in the winter nation Bulgaria
Modern and action-packed ski areas with snow guarantee - that and much more is offered in . The country's imposing high mountain ranges, like the Rhodope- or Pirin mountains, stretch out over a large area and allow to present itself proudly, even at an international level. The affordable prices in comparison to the Alpine regions, as well as the hotel- and gastronomy industries, of which are in accordance with the international niveau, entice numerous holiday-goers. The marvellous combination of traditional and modern aspects offers something special for everyone.
Regions Bulgaria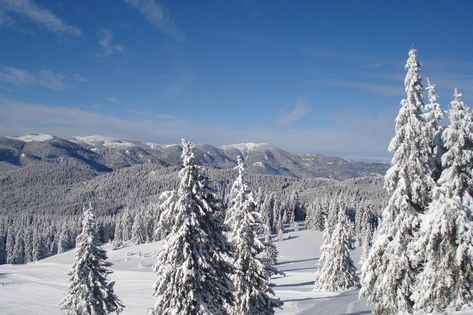 Rhodope Mountains
The Rhodopen are a forested mountain in South Bulgaria. Here you can find oak and maple forests as well as coniferous forests in the higher, western regions. Neighbouring mountains in the north are the Rila mountain, which is the highest in Bulgaria and the Pirin mountain in the south-west. The name Rhodopen means "Area of the red-brown river", as many rivers arise in the Rila mountain, which flow right across the country and finally into the black sea or the Agais. Different nations have settled down in the region, so that you can find a unique culture and various traditions at work.