Cheap ski holidays in the winter nation Sweden
For classic winter sports such as cross-country- and downhill skiing, offers ideal conditions. Several ice ages have transformed this country into a winter paradise, one of which winter sports fans can take advantage of today, and where the 2007 Alpine Ski World Cup was held. provides not only great piste conditions, catering to beginners, intermediates, and pros alike, but also persuades ski holiday-goers with its breathtaking panoramic views - unique lakes, rivers and waterfalls are results of the previous ice age, accrued from the large Scandinavian glaciers. Let your winter holiday be an unforgettable experience in the land of Pippi Longstocking.
Regions Sweden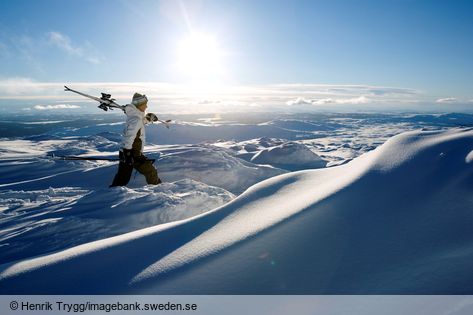 Central Sweden
The historic province Dalarna is located in Central Sweden and borders with Norway and the Swedish mountains in the West. This region is known as one of the most traditional in entire Sweden. The Dala horse, a small wooden carved horse, is one of the most popular souvenirs from Sweden and derives from Dalarna. Red wooden houses, glistening lakes, deep woods and hilly landscapes form these wonderful surroundings. Nature and culture fans, as well as activity travellers, will love this area. The West, for instance, is dominates by the "Fjälls" (mountains above the boreal tree line) and is home to some of the most popular winter sports centres in Sweden.
Resorts Sweden
Resort (region)
Pistes
Ski area altitude


from

–

up to

41 km
588 - 890 m